Archivio Film / Film Archives
Titolo Originale:

Weeki Wachee Girls

Titolo in Italiano:

Le ragazze del Weeki Wachee
Regia:
Kim Cummings
Durata:
22'
Genere:
Narrativo - Fiction
Anno:
1999
Nazione:
USA
Colore/B&N:
Edizione:
---
---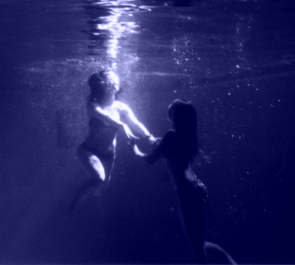 Amiche per la pelle, Katie e Maura hanno sempre sognato di far parte dello spettacolo della sirena vivente alla Weeki Wachee Spring. E' l'estate del '79, hanno quindici anni e tutto sta cambiando. Soprattutto quando Katie scopre Maura che bacia un'altra ragazza. Una storia tra adolescenti, a forti tinte emotive: gelosia, vendetta, pentimento e perdono.
Best friends forever, Katie and Maura have dreamed of being part of the live mermaid show at Weeki Wachee Spring for a long as they can remember. It's the summer of '79, they're fifteen and everything is changing; especially when Katie discovers Maura kissing another girl.